Stainless Steel Mandrel Bends & 'Y' Pieces

We have a range of Stainless Steel Mandrel Bends and 'Y' pieces to complete your stainless steel exhaust system, all described in the tables below.
The Mandrels are split into two, the first table has them with a small extension and the second list is without the extension.
We have two different styles of 'Y' pieces, all details of each are below the mandrels.
Our business is aimed at automotive traders looking for a reliable source
of stainless steel exhaust components.
We encourage traders to register for a 'Trade Login' to reveal our full stock & price list.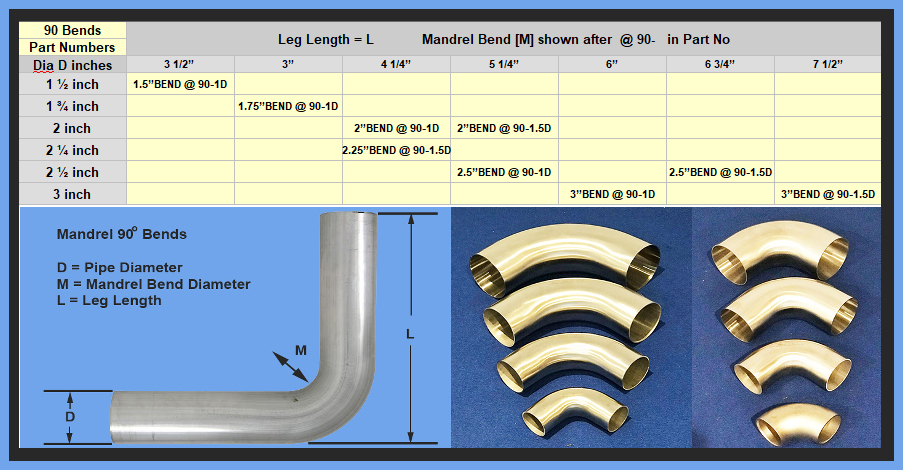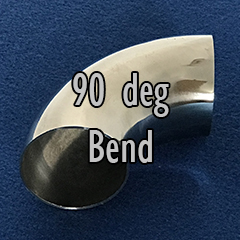 | | |
| --- | --- |
| Stock Code | Description |
| 1"SS1D90SHORT | 1" Diameter 1D Short Bend |
| 1.5"SS1D90SHORT | 1.5" Diameter 1D Short Bend |
| 1.75"SS1D90SHORT | 1.75" Diameter 1D Short Bend |
| 2"SS1D90SHORT | 2" Diameter 1D Short Bend |
| 2.25"SS1D90SHORT | 2.25" Diameter 1D Short Bend |
| 3"SS1D90SHORT | 3" Diameter 1D Short Bend |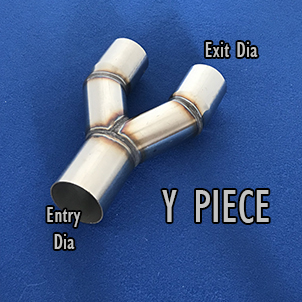 | | | |
| --- | --- | --- |
| Stock Code | Entry Dia | Exit Dia |
| SSYP57-50 | 57mm | 50mm |
| SSYP57-57 | 57mm | 57mm |
| SSYP63-50 | 63mm | 50mm |
| SSYP63-57 | 63mm | 57mm |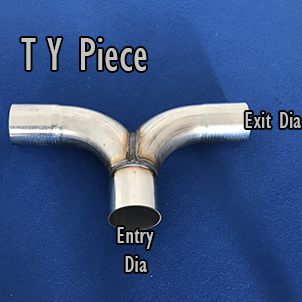 | | | |
| --- | --- | --- |
| Stock Code | Entry Dia | Exit DIa |
| SSTYP57-50 | 57mm | 50mm |
| SSTYP57-57 | 57mm | 57mm |
| SSTYP63-50 | 63mm | 50mm |
| SSTYP63-57 | 63mm | 57mm |
** Looking for clamps, pipe, hanger bar & brackets, then have a look at the 'MISC' section **